More than 60,000 Missourians face prescription drug benefit cut
June 6th, 2017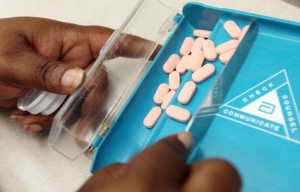 JEFFERSON CITY • A looming change in how Missouri helps low-income seniors pay for prescription drugs has Robin Weiss fearing the worst for her parents and herself.
On July 1, Weiss, 60, and her elderly mother and father are expected to be among tens of thousands of low-income Missourians facing a daunting reduction in state assistance for prescription drugs, forcing them to begin making decisions, she said, between taking needed medications and paying a utility bill.
"We've gone from middle-class to really in bad shape," the St. Louis County resident said Monday.
Under a package of legislation sitting on Gov. Eric Greitens' desk, people earning between 85 percent and 185 percent of the federal poverty level, which is about $22,000 per year, will no longer qualify for a 50 percent reduction in drug costs.
The move affecting the program known as MORx is projected to save about $15 million in the state's $27.8 billion budget.
Greitens, a Republican, is expected to sign the legislation, which would go into effect July 1.
Weiss said her mother is on a medication that costs $400 per prescription. The MORx program currently pays half of that. She's unsure whether the change will affect her father, who is in a nursing home. Weiss, who receives her income from disability payments, says she may also become ineligible for the benefit.
"I had counted on MORx to cut my prescriptions in half. Now I don't know what I'll do," said Weiss, who resides in an unincorporated area near Creve Coeur. "I've just never had anything like this hit this close to home."
The pending change came in a year in which the Legislature wrangled over various cuts to programs serving seniors in the fiscal year beginning July 1.
In one of their last acts before adjourning on May 12, the House and Senate agreed on a plan to avert cuts to 8,000 seniors who receive nursing and in-home care, as well as 50,000 senior renters who are part of the state's "Circuit Breaker" tax credit program.
But the prescription drug assistance cuts made it to Greitens' desk.
Rep. David Wood, who carried the legislation in the House, said the benefit was a casualty of tight financial times and that the program was set to expire on Aug. 28. Under the legislation, the program was extended past the expiration date but not funded. Next fiscal year, if there is enough money, the program could receive funding, he said.
"We didn't have enough money to go everywhere. I worked hard to keep the program alive at least," said Wood, R-Versailles. "There just wasn't that $15 million laying around."
 Jay Hardenbrook, a lobbyist for AARP, said the organization is launching an outreach effort this week to begin notifying seniors of the upcoming changes. He is worried that agencies under the Republican governor's control won't do enough to publicize the cuts.
"They don't have a plan to do outreach so we are taking upon ourselves to reach out," Hardenbrook said.
The Missouri Department of Social Services, which administers MORx, has no information regarding the change on its website, but that is scheduled to change, agency spokeswoman Rebecca Woelfel said Monday.
"MORx participants impacted by this change will be directly notified by mail and we will update program information on the DSS website," she said in an email.
"That's going to take care of a lot of it," Wood said.
Along with emails to AARP members, Hardenbrook said the organization also may undertake a telephone and direct mail campaign to explain to elderly Missourians what is expected to occur when the budget goes into effect.
"It's too big of an issue for the folks who receive it to not to try and spread the message," Hardenbrook said.
Word of the approaching change has other groups serving seniors concerned about the effect it will have on the elderly population.
"This is really going to hurt these people," said Catherine Edwards, executive director of the Missouri Association of Area Agencies on Aging.
She is concerned seniors will be forced to seek assistance in hospitals, which typically is a more expensive option than maintaining their health with medications.
Like other advocates, Edwards said the push is already on to put money toward the program in the state's next budget.
"We'll have to go back next session and fight for it again," Edwards said.
So… contact your state legislature – tell them how this will DIRECTLY affect you!
To look up who your state house representative is, follow this link:
http://www.house.mo.gov/legislatorlookup.aspx
To look up who you state senate representative is, follow this link:
http://www.senate.mo.gov/districtmap/
Save
Save