Our Team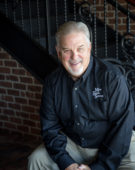 Jim Ming – Partner/Agent
I started in the insurance business is 1982 selling Life Insurance, and then started selling health insurance as I could see a need for that type of insurance.  I partnered with Dee Forshee in 2007 and we formed Ming Senior Service.  We focus on Medicare and have grown to a leading agency in that market.  I have a love of fishing, which I got naturally from my dad Emmet and we fished every minute we could. My other passions are my 11 grand-kids.  What a treat.
Specializing in Medicare Advantage, Medicare Part D and Medicare Supplement plans.  Jim serves Franklin County & surrounding areas.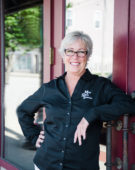 Dee Forshee, MHP/PAHM – Partner/Agent/Compliance Officer
I have a son, daughter-in-law and four wonderful grandkids that are the light of my life!  I love to garden and travel any chance I get.  Anyone that knows me, knows I've also earned the label of 'professional shopper' from my mom!
I have over 30 years of experience in employee benefits, insurance sales management, plan administration, consumer advocacy, state certification for continuing education – specializing in all types of Medicare plans for seniors, those on disability and Medicare/Medicaid.
I am also the Compliance Officer for Ming Senior Services, which is a position I take very seriously.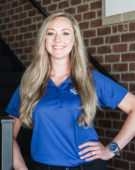 Ashley Dace – Administrator
I have worked in the insurance industry since 2011. As an MSS Team Member, I help our Agents with contracting and monitoring client enrollments, while managing the office staff, and overseeing day-to-day activities around the building. I love being a part of such an awesome team!
I enjoy spending my free-time with my husband, Derek, preferably outside trout fishing, golfing, or grilling! My life also revolves around our 6 rescue pets, and my love for yoga!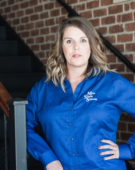 Nicole Mendenhall – Senior Benefit Specialist
I've been in the healthcare industry for 9 years and start my masters this fall.  I'm a full-time employee and being a bonified coaches wife, a full time mom.  In my free time, I love to listen to music, drink a good glass of wine and read or cook (sometimes it involves dancing around the kitchen).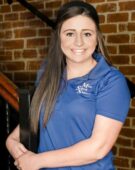 Lauren Berry – Benefit Specialist
I was born and raised in Washington, MO and have recently moved to Marthasville, MO. I have been with Ming Senior Services since August of 2019 and have just transitioned into benefit specialist. My responsibilities include answering benefit questions, processing dental claims, and working on denials, among many other tasks. In my spare time I enjoy reading, spending time with boyfriend, Ryan, and my dog, Gus, and watching Netflix (preferably crime documentaries).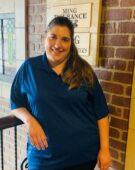 Ellie Brink – Receptionist
I have a bachelor's degree in business administration and an Associates Applied Science in Culinary Arts. I hope to one day own my own business, hopefully a bakery. Customer service has always been a part of every job I have had, I enjoy helping people. I am always looking for new opportunities which led me to Ming Senior Services. I love to bake and cook in my free time. My favorite cookie to bake is chocolate chip and decorating cakes is always a fun past time. In my spare time I enjoy listening to podcasts and singing along to my favorite songs.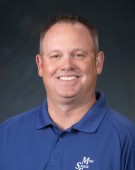 Derek Dace – Agent
I graduated from Sullivan High School in 1994.  I went on to play Minor League Baseball from 1994-2003 in the Houston Astros, Detroit Tigers, and Arizona Diamondbacks organizations.  After a brief stay in Pittsburgh, Pa, I moved back home in 2006 to join the family insurance business, Dace Insurance Agency,  Inc.  I manage the Cuba, Mo office for Dace Insurance Agency and offer property and casualty insurance at that location where I remain today.  I joined Ming Senior Services in 2009 to offer all Medicare related insurance plans.  I have just recently gotten married to my best friend, Ashley Richardson Dace!
Specializing in Medicare Advantage, Medicare Part D and Medicare Supplement plans.  Derek serves Crawford County and surrounding areas.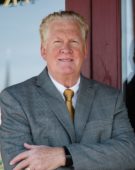 John Droege – Agent
I was born and raised in St. Louis, growing up in Richmond Heights with my 10 brothers and sisters.  After graduating from CBC High School and Southwest Missouri State, I founded Droege Insurance Agency in 1984 and joined Ming Senior Services in 2009 to provide my clients with Medicare plans.  I am married, have four children, am active in the Men's Club of my parish, and enjoy playing golf and coaching basketball.
I specialize in Medicare Advantage, Medicare Part D and Medicare Supplement plans.  I serve St. Louis County, Franklin County and surrounding areas.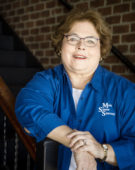 Alvera Heeger – Agent
Specializing in Medicare Advantage, Medicare Part D and Medicare Supplement plans. Alvera serves Franklin County and surrounding areas.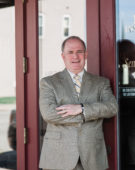 Greg Roy – Agent
Specializing in Medicare Advantage, Medicare Part D and Medicare Supplement plans.  Greg serves Franklin County, Gasconade County, Jefferson County, St. Louis County and surrounding areas.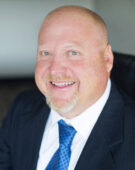 Clark Strauser – Agent
Hello, my name is Clark Strauser.
I have been a licensed agent for 24 years, since 1996, starting my career with Prudential selling life insurance and annuities.  In 1999, I branched out on my own, specializing in the senior market, long term care insurance, Medicare Supplements, final expense insurance, and Medicare Advantage plans. In 2005, I joined Humana Insurance and found great success and satisfaction with the company, reaching top honors in Presidents Club six times for leading sales in a four state area.
I live in Sullivan with my wife, Jennifer. I have two grown children, Jake and Chelsea, and two beautiful grandchildren, Boone and Caroline, who are the light of my life. In my spare time I enjoy hiking, boating, riding side by sides, and landscaping.
I am very excited to be joining the Ming Team.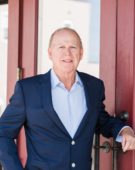 Tim Walls – Agent
I have been in the health insurance industry for over 25 years. My primary focus is helping people on Medicare make good decisions regarding their supplemental insurance. I am married with two children and have lived in the greater Augusta area since 1972.
Specializing in Medicare Advantage, Medicare Part D and Medicare Supplement plans.  Tim serves Franklin County, St. Charles County and Warren County.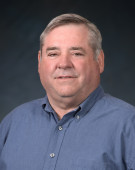 Dave Holdinghausen: Agent
It is with much sadness that we report Dave passed away Wednesday, May 1, 2019, in the ICU at BarnesJewish after a strong and courageous journey that began November 29, 2018, with the removal of a sarcoma.  What an inspirational message he was sending to all of us – "Always treasure the small things in life."  Rest in peace Dave.